(Recorded October 31, 2015) This week: (1) the round-up looks at the GOP debate, Boehner's good bye, and more; (2) Adrian and Boris talk about military commission; and (3) we talk about the Martian, colonizing Mars, and why we like stories grounded in fact.
Right-click to download this episode.
This Week's Links:
Given this week's show, we thought you might find these interesting.
Political Round-Up
Military Commissions
The Martian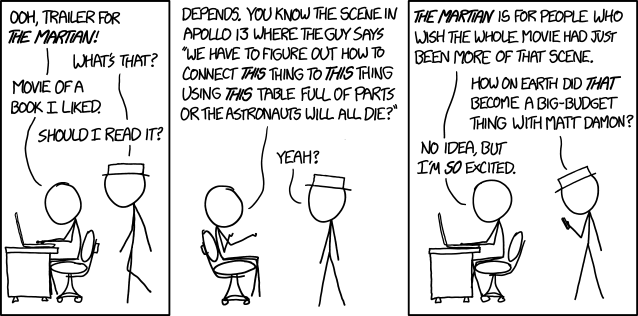 Image Credit: xkcd
Image Credits: John Boehner; Guantanamo; The Martian.
Theme music by ProleteR.